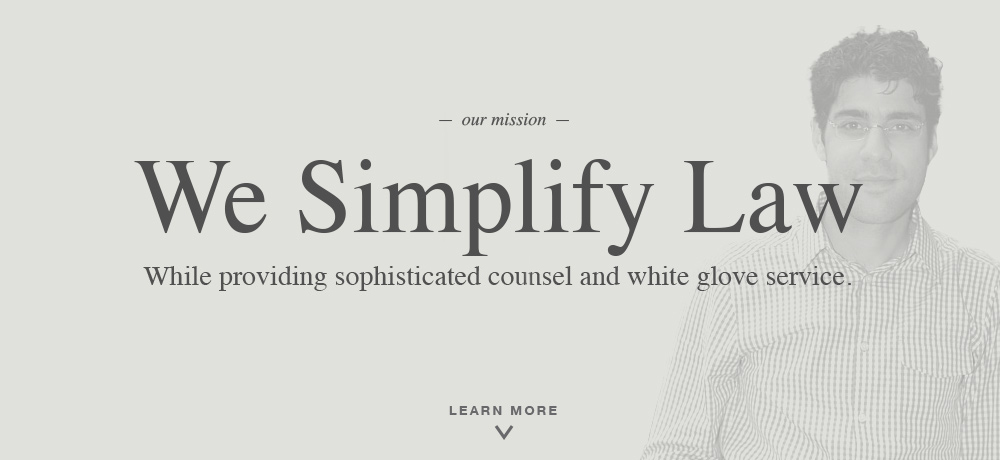 Mazloumi Law is a boutique law firm focused on the extensive planning needs of individuals, families and small businesses.
Our Approach
Our approach is to combine our legal experience with focused + individualized service to each client. And we understand that issues don't arise only during office hours. Therefore, once we are your attorneys, we are your attorneys even "after hours."
FIRM OVERVIEW ›
Services & Fees
Because Mazloumi Law avoids hourly fee rates as much as possible, and instead relies mostly on fixed-fee services, the clients know well in advance how much their legal fees will be. At Mazloumi Law, certain perks are just "part of the package."
PRACTICE AREAS ›
We Can Help
We know how to help. And we think outside the box. That's why we can offer our clients creative solutions to difficult problems. We also understand that not every legal issue involves only 'legal solutions.' Because we are not only attorneys – we are also counselors.
CONTACT US ›
What makes Mazloumi Law a boutique law firm is the high level of personal attention we dedicate to our clients.